When you are going through the process of finding your Wedding Photographer, you'll be looking at setting up a Wedding Photography Consultation. BUT there might be a little dilemma and that comes with trying to figure out who is the perfect fit for you. Who has the best style, who has the best pricing for what you get, and of course, who is going to give you the photos you're going to look back on 50+ years from now and still love?
That's a lot right? And unfortunately, I can't tell you what a consultation is like with other wedding photographers, but I can tell you what mine are like. So let's dive right into that!
I'm going to lay out 3 pieces of a Consultation so you know you're getting everything you need from your Wedding Photographer. If there's anything here that you think I'm missing, just let me know in the comment section below!
First up, Scheduling
Scheduling a Wedding Photography Consultation can be tricky but it's also the very first step that gives you insight into how your wedding photographer is going to act. Not just from the beginning but from start to finish. For me, I start off with a link that gives you my schedule and you can pick a time that works best for the two of you. I've put in a photo below that shows you exactly how my scheduling look! You can click here to schedule!
This is meant to be an easy process and allows us to not worry about silly things like going back and forth via email 5 or more times to schedule just to meet because that's a waste of all of our times.
Next, The Photography Consultation
This is most important part (and I'm sure you know that) but let's break down the meeting a little bit as there are key areas you'll need to focus on.
Are they able to answer all of your questions? Don't know what to ask? (Fun fact, I'm sharing in my blog next week!)
How is this photographer making you feel? Are they being pushy or slightly rude when they talk to you? Are they making you feel welcome and do they have a system that seems like it will genuinely work for you?
Do they have any examples of work and/or reviews? Can they actually show those to you?
Are they asking you questions about yourself? Yes, this is important because if your photographer can understand what's most important to you for photos, they can actually deliver those.
What does their contract look like? And can you get a copy to look over at your own time?
During this process, you need to remember that my job as a wedding photographer is to sell you on me. Not for you to sell me on photographing your wedding. You're the one with the wedding and I'm the one with the photography so how can we make this work? Am I being pushy or am I giving you real, uninterupted time to look through the contract and ensure that you feel comfortable with what it says?
The best way I've found to run a consultation is this basic layout:
A little more about you two from questions you've already answered
The overall process of what it's like to work with me from the beginning of signing a contract to the delivery of your online wedding gallery.
A rundown of a "Standard 8 hour" wedding day and I only say standard because it includes the main events I photograph within that timeframe
A glance at a real wedding gallery
An overview of my contract and proposal
Any questions you have
Sending over my contract afterward and if you have questions, you can ask or, if you'd like to sign, you can move forward with the process
Lastly, Doing Your Own Do-Diligence
Yes, there are still Wedding Photographers out there that might seem perfect but I would highly recommend looking at a few key factors just to make sure that you know you're getting the right one before you sign that contract.
How active are they on social media/their blog? For instance, here is a link to my Instagram & Blog for reference on what I'm showcasing/educating/or trying to inspire for couples.
Does their contract layout exactly what the basics are that you are providing i.e. are you getting an album, what size is it, do they require a meal at dinner time, is a 2nd Shooter provided, etc.
What are their reviews like? Check out my reviews in by clicking on the red circle or check out to just one of many reviews that I put below.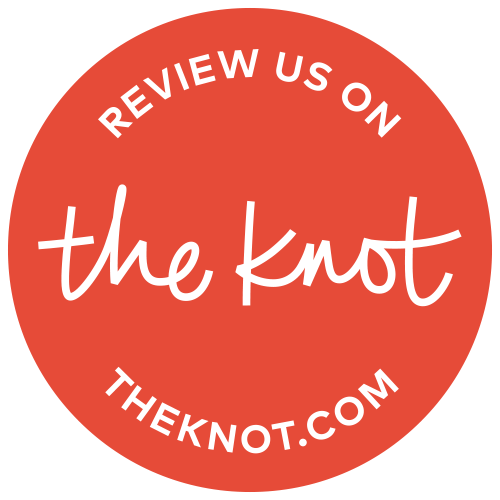 ---
So now that all of that has all been discussed, what have I missed? The best part is that you can ask me during your consultation or leave a comment below for me to answer because I want your experience during any Wedding Photography Consultation to go well!
Cheers & Happy Wedding Planning!
Stephanie